Our goal is to help clubs, accommodations, resorts, hotel chains or destinations to boost or optimize their golf sales in a thorough and strategic way.
We integrate as a member of the company structure to manage the commercial area or advise the sales team to define the commercial strategy. Ana Torres has been involved in the hotel and golf industry since 2005. During her career she has held different positions in the commercial area in resorts and golf clubs in Costa de la Luz, Costa del Sol and Sotogrande. As a result, she has a broad vision of golf tourism, by area and type of product.
She understands the commercial work as a constant, which requires dedication and working on planning and control. For her, creativity and the desire to improve are also key to improving sales in quantity or quality.
And finally, passion:
When you love your work and trust your product, you can convey it to your customer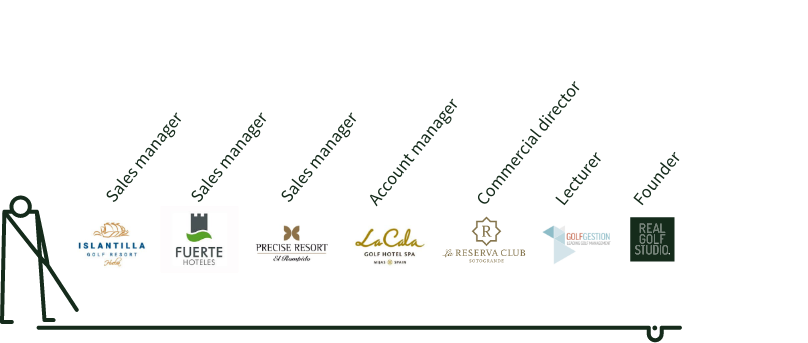 Contact
If you would like to receive more information on how to develop golf sales in your company, please fill in the form or write to us at info@realgolfstudio.com.
We will be happy to help you.